Everybody has an opinion when it comes to web design. 
Not many people look at the facts about web design that make or break your website results.
Your website is one of your most important marketing tools for your business.
It is often the first impression customers have about you. That's because 87% of consumers start purchasing research online. 
Despite the importance of a website, 45% of businesses don't even have a site available to customers. Of those that have websites, only 36% use their websites effectively.
To get the most out of your website, you need to understand the facts about web design that fuel good pages.
Whether you're a small or large business, you can use these web design facts to help you get the most out of your website.
Myths vs. Facts About Web Design: It's All About Your Customers
Way too often, there is a big difference between what business owners and marketing managers think about their ideal web design and what it actually is.
The only person who can make that call is your customer.
That's why…
Before you get started with a design or redesign of a business website, you need to understand your customers.
Creating a customer persona profile will help you determine how your products or services will meet their needs.
The customer profile will also help you understand how to market your benefits to those customers.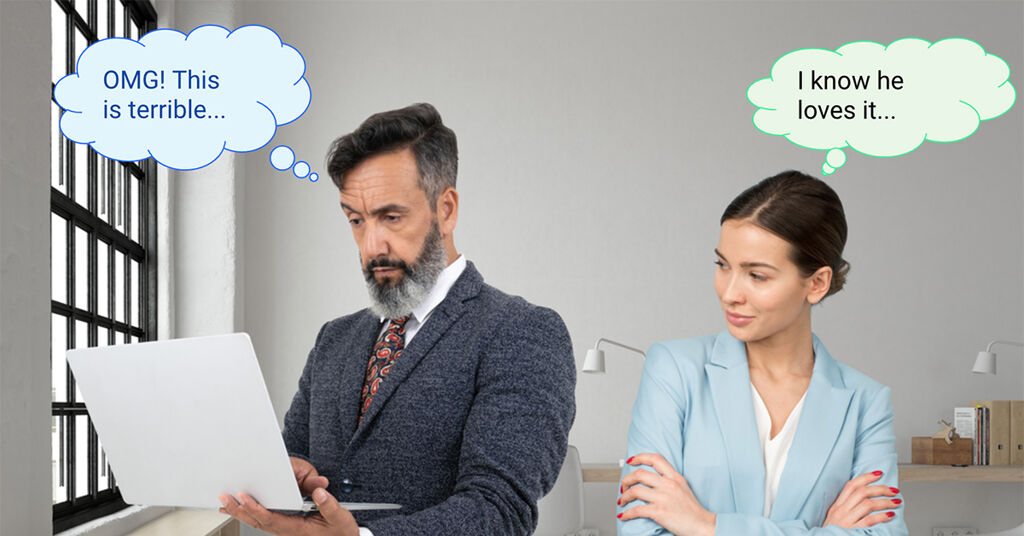 Once you have a working customer profile, you can use this information to create a website that will grab those ideal customers.
Using customer personas during design make websites two-to-five times more effective.
Planning Your Next Website Redesign? 11 Web Design Facts That You Can't Ignore
There are many things to consider when planning your web design.
Some of it can seem overwhelming if you're new to creating a business website.
Fortunately, there are some tips you can start with to help you create a customer-centric website that generates leads and sales. 
Do You Know Your Website's Hidden Growth Potential?
Take our conversion-driven web design test and see how much of your website is designed for growth and which parts make people leave your site forever.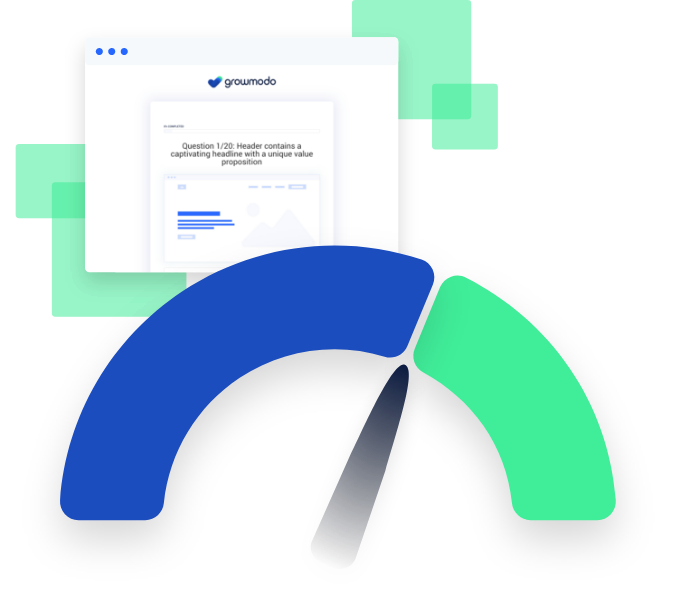 1. You Only Have a Moment to Create a First Impression
People want sites that appeal to them visually.
This is why it's important to understand your customers before designing a website.
You should create pages with appealing colors, images, and fonts.
You also need to make sure the information customers want gets showcased. Customers have a clear idea of what information they want first.
86% of visitors want to see product information
64% want to find contact information
52% want to see information about your business
You need to make sure the most important elements are the first things new visitors see.
This will keep them on your page and make them want to move forward.
2. Simplicity Works Mostly Better Than Cluttered Websites
While you want a website that's more than basic, overdoing design is just as big a problem as under-designing.
Too many design elements make it difficult for visitors to find the info they want.
76% of users say ease-of-use is an important characteristic of websites.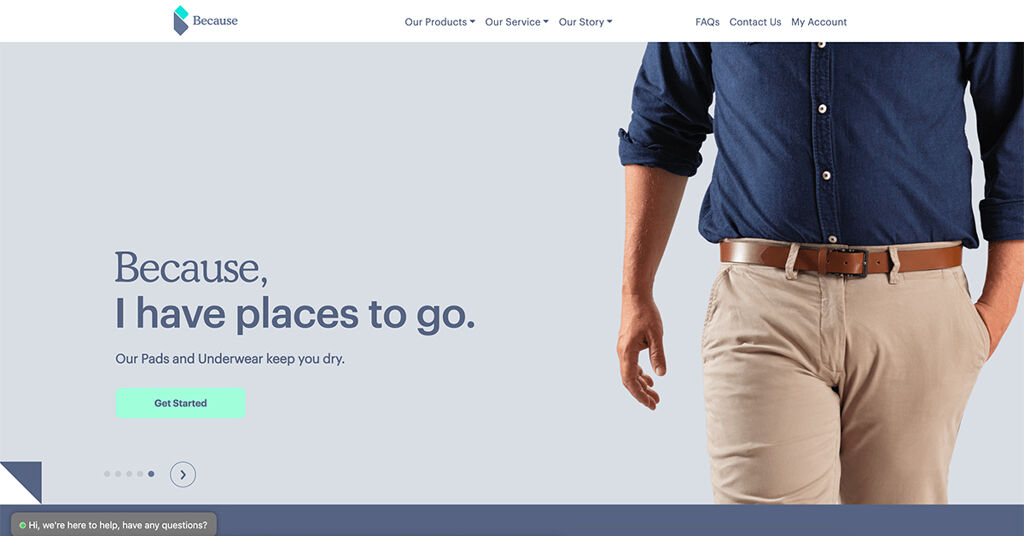 Ease-of-use includes making it easy for people to find relevant info.
If people can't find what they want, they'll give up and leave your site.
You should only include design elements that highlight your business features.
It's tempting to provide plenty of video or animation, but remember these elements can slow downloading time.
Plus, too much information overwhelms people.
3. People Skim a Page Before They Start Reading the Rest of the Page
Most visitors won't read large blocks of text on website pages.
Research shows people will scan the first few lines of a text and ignore big chunks of text.
This means the text you use should remain minimal, especially on home pages.
Check out the landing page below.
Do you notice that by just reading the headlines, you get at least a first idea of what the company sells and what the benefits are?

The minimal text means the text you use should have power behind them.
Do your research to determine the keywords and phrases that will have an emotional impact on customers.
Don't get lost in the temptation to stuff keywords though.
Your page text should say plenty with few words.
Highlight the elements of the page only. Leave the lengthy text for blogs.
4. One of The Most Known Facts About Web Design Is That Load Times Matter
Your website load time should always factor into the design elements you include.
Every element you include will affect this load time.
The longer it takes your website to load, the more customers you lose. 40% of visitors will abandon your site if it takes longer than three seconds to load.
This number increases as the load time increases.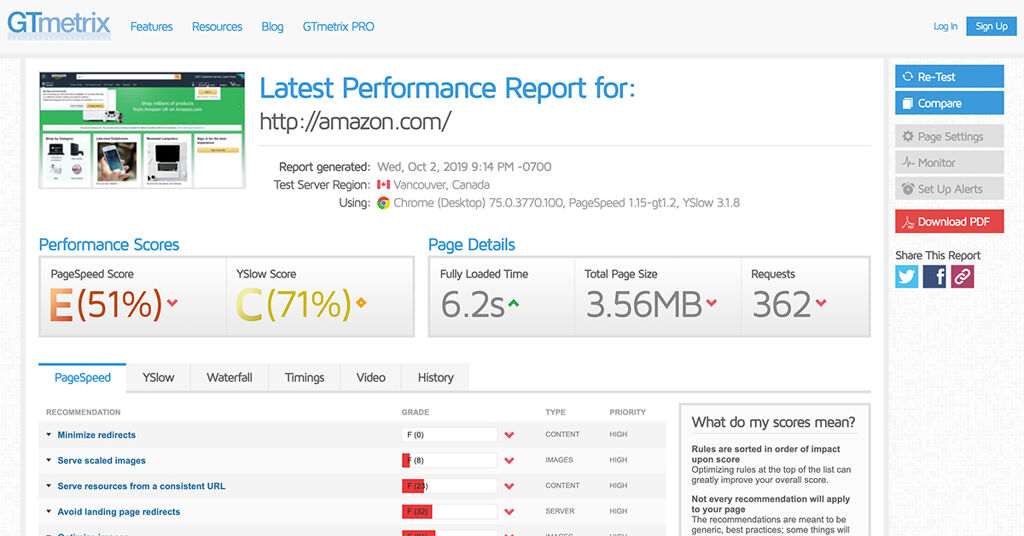 It's important to make sure you use a structure that keeps minimal load times.
Make sure any animation or video elements are essential to the page. Also, make sure the host you use can handle the elements you use.
5. Design Element Placement is Important
Every page will have some information that's more important than the rest.
To get the most out of this information, you need to know where to place it on the page.
There are two things to keep in mind when creating pages.
First, you need to keep important information at the top of the page.
Just like with newspapers, people pay attention to information above the fold more than below.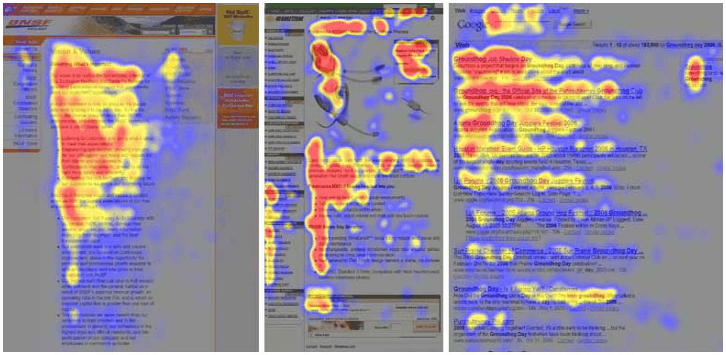 You also should keep the most important information to the left of the page.
80% of visitors focus their attention on the left half of a website.
This means you're naturally highlighting anything in the top left quadrant of the page.
6. Pay Attention to Your Website Structure and Navigation
Website visitors pay more attention to your site if the information provided follows some order.
Your pages need a logical order of the information to help visitors navigate the info you want them to see.
This order of navigation goes beyond individual pages though.
You also need easy-to-use navigation for moving between pages.
94% of consumers rate easy navigation as the most important feature on a website.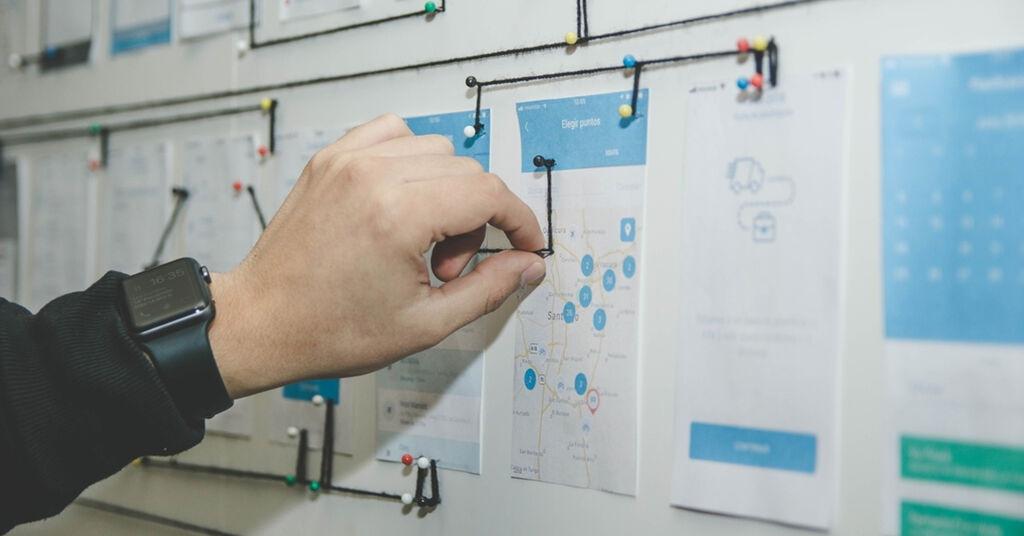 You can do this by making navigation menus easy to find and understand.
This means a clear order to site navigation.
Don't overwhelm visitors with navigation prompts. The fewer prompts, the better.
7. Make Your Website Intuitive to Use
If your visitors don't know how to navigate or find information, they won't stick around.
Whatever information you provide on pages should remain fool-proof to use. This includes buttons and links.
If you want people to click on something, make sure they understand the item is clickable.
Highlight the next steps of moving through the information.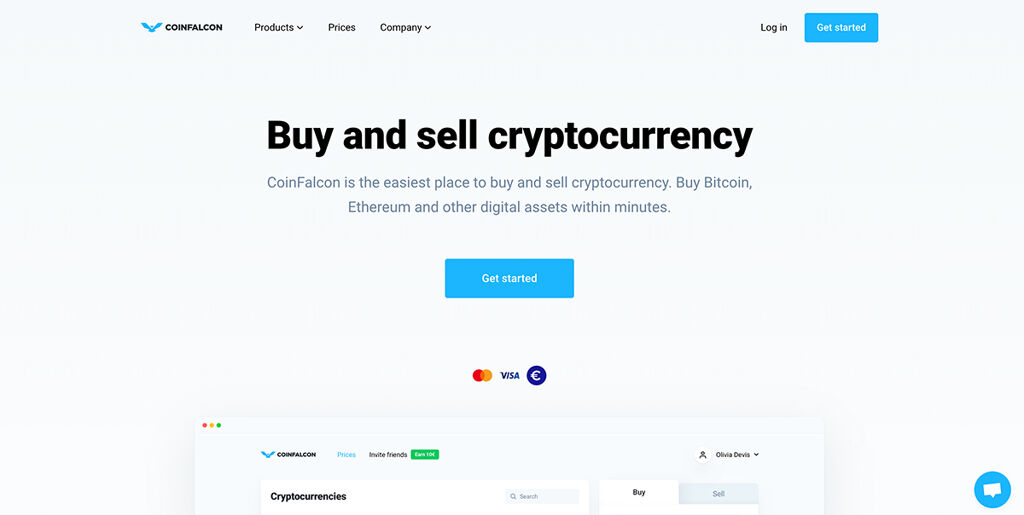 Intuitive use also means reducing repetitive or unnecessary steps.
This goes back to your site order but also goes into designing clear elements. 
You also don't want to overwhelm them with choices.
A Harvard Business Review study showed that purchase decisions requiring fewer choices to make get 27% more conversions than those with multiple choices.
Don't give your visitors a reason to think twice about moving forward.
8. Highlight Any Call-to-Action
First of all, every page on your website should have a call-to-action (CTA).
The CTA of each page should move visitors to the next step in the decision-making process.
This helps visitors understand what you want from them and should lead them to something that will make them maintain interest.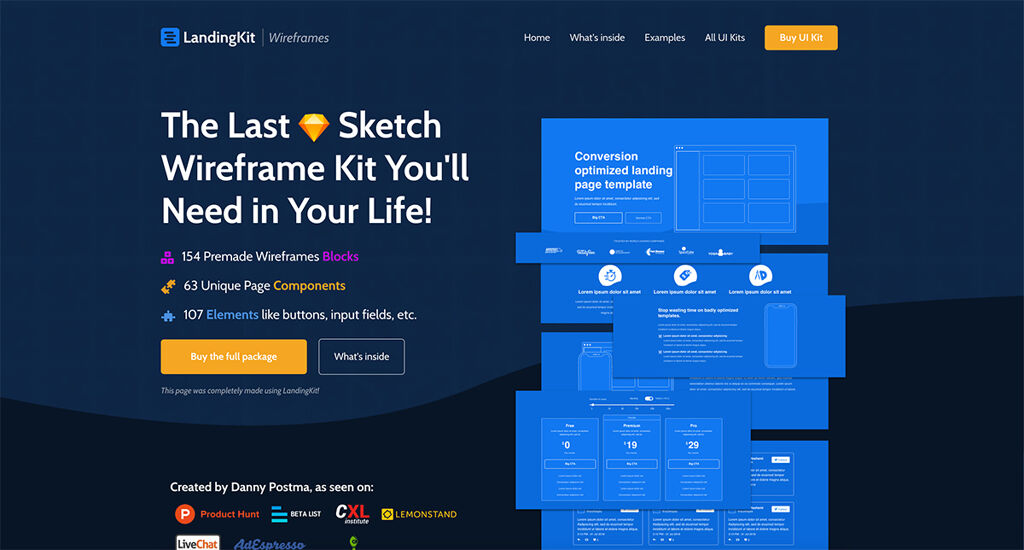 The CTA on each page should stand out. You don't want to seem pushy, but you do want to highlight what that next step is.
Each CTA button or link should remain noticeable on the page without overwhelming.
This includes using colors and fonts that stand out for CTA buttons.
Well placed CTA buttons can increase conversions by 62%.
Create sizeable buttons without taking over for the best results.
Make sure the CTA for each page fits in with the information provided.
It's tempting to use stock photos for website images. They're often free and easy to access.
The problem is, these generic stock photos don't lend credibility to your website.
Images on your site should give a feeling of authenticity and authority.
It's hard to do this with stock photos. 
Your best bet is to use your own images, such as product images or in-house models for pics.
83% of mobile users are influenced by product images for purchasing decisions.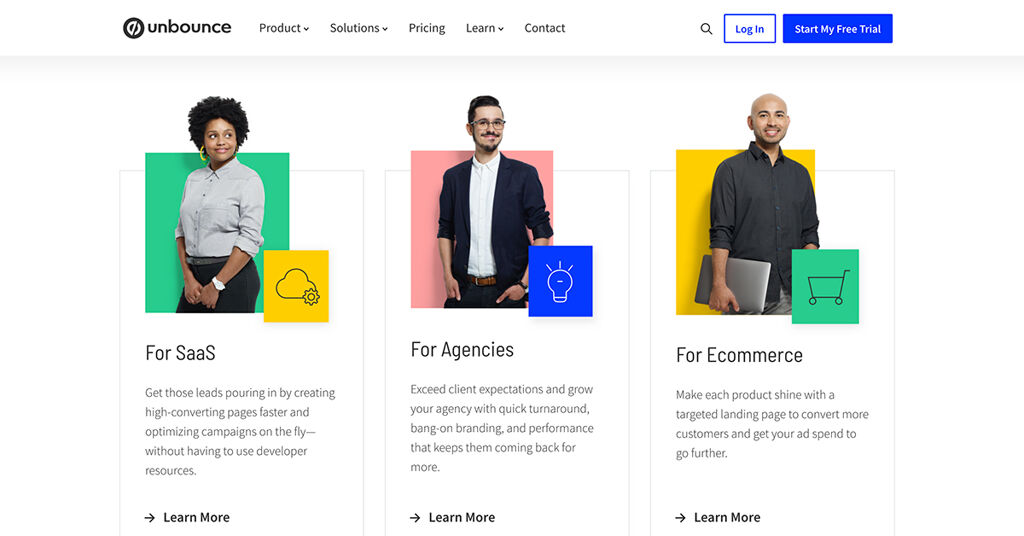 It also helps to add elements that make your images stand out on the pages.
Most importantly, make sure the images used to fit in with the info on the page.
If you do use stock photos, make sure you add personal touches.
Add font and color elements to help them stand out from their fellows flooding the internet.
Make images your own.
Resist the temptation to overuse images as well. Images can slow download times if over-used.
They can also overwhelm visitors. Sensory overload is off-putting.
10. Include Customer Support Elements
Your website is about your customers, not you.
This includes providing easy ways for visitors to access customer support.
64% of users want to see a company's contact info on the homepage.
Customers want a way to get in touch with you. The easiest way to provide this is to create an easy-to-find "Book a Demo/Consultation/Call" page or just a simple contact us page, depending on your business model.
This page should provide an easy way to get in touch with your company.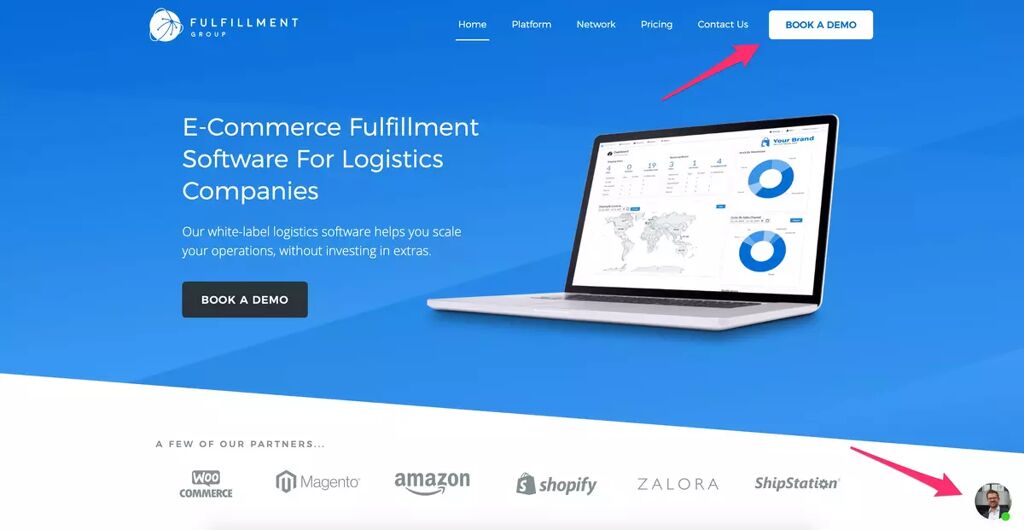 A customer support forum offers another way to answer questions.
You can provide an FAQ section to answer common questions, then provide a section for more advanced questions.
Many businesses have also moved to chat boxes on their sites. This offers immediate access to customer support.
Whatever customer support element you provide, make sure you answer questions as soon as possible.
How Can I Possibly Apply All The Facts About Web Design?
While it's easier than ever to create your own business website, this doesn't mean you're on your own to get started.
There are many ways you can get help with website design.
You can always hire in-house web designers and marketers to help you create and maintain your sites.
This ensures your site gets the attention it needs without taking your time away from other business needs.
This can prove pricey though, as you have to pay for full-time employees.
You can also look for freelancers or contract workers to help you get your website started.
If you want outside help that you can depend on, you can hire a web design or advertising agency to help you create and maintain your sites.
This option usually costs less than full-time employees, while providing guaranteed services.
Create Top Business Websites
These facts about web design prove how important a well-designed website is for your business.
If you're going to create a website, you want to make sure it's the best website you can provide.
Do You Know Your Website's Hidden Growth Potential?
Take our conversion-driven web design test and see how much of your website is designed for growth and which parts make people leave your site forever.