Do you need help with your next website redesign?
If your answer is yes, the next question is usually:
Should you outsource web design or redesign your website in-house?
In 2018, 63% of B2B companies decided to outsource their website design and development.
Truth is:
There are good arguments for both sides.
In most cases, you will make the decision based on your business model, brand strategy and marketing budget.
Whether you need help with your company's website or you're looking for white label web development.
To wow your clients, outsourcing can be the perfect solution.
But redesigning your website can be a frustrating experience.
Although there are countless options, picking…
the wrong agency,
the wrong design process or making
the wrong team member
responsible for the project can lead to stress or even financial damage.
So how can you avoid the frustration and make your website redesign a success?
Read on to learn how to outsource web design in a successful and pain-free way.
Why Should You Even Outsource Web Design?
Setting up a beautiful and intuitive website requires expertise from professionals who know the art and science behind designing, coding, and marketing.
Learning how to design and code your website would take a lot of time and effort.
Even then, you might end up with a web design that isn't what you were hoping for.
Have you ever tried to design a website with a page builder like Wix or Squarespace?
You were probably excited when you started…
…and then embarrassed to look at it.
So how can you get a stunning website if you don't already have an in-house web developer?
Web outsourcing is the simple solution to turning your website into a sales-generating machine.
4 Critical Questions to Ask Yourself Before Outsourcing Web Design
Hiring the perfect web development or web design company to outsource your project can be a difficult task.
You need to find someone who is able to meet your requirements and can offer expertise in their industry.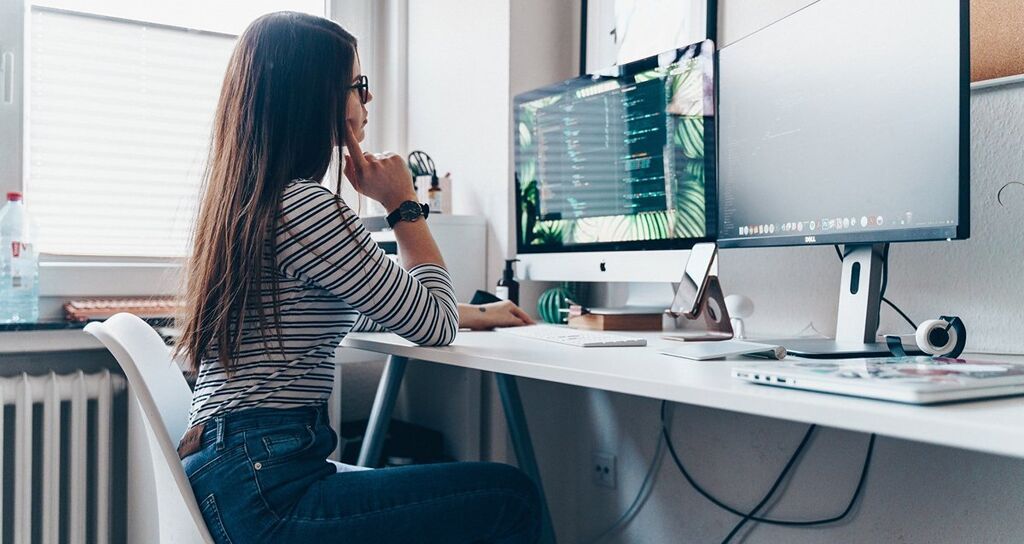 Some companies will focus on specific aspects of web design that may or may not be what you're looking for.
You'll need to know which questions to ask and what to look for while searching for the perfect candidate.
Are you wondering how to outsource web development?
Here are some important things to consider as you make your selection.
I. Specialized or Full-Service Agency?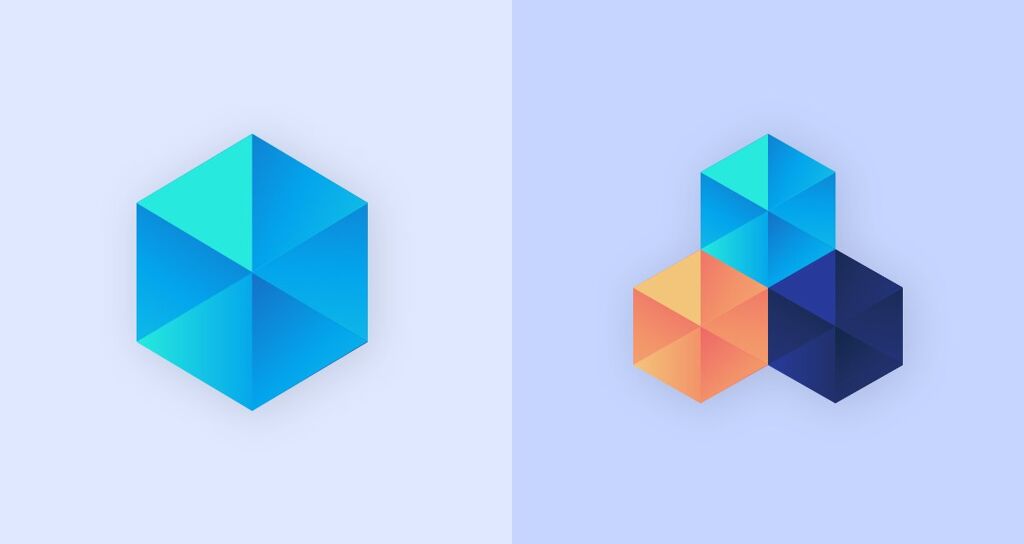 The best web developers will have expert knowledge not only in web design but also in programming the design to be intuitive and responsive.
You'll want to outsource your web design project to a team of professionals who can handle all aspects of designing and coding your site.
Most agencies are also specialized in particular coding languages or content management systems like:
WordPress
Shopify
Webflow
Clickfunnels
Speak with an expert and decide which platform is the right for your company needs.
It's important to get both beautiful design work and intuitive user flow.
Most web design companies will have overlapping knowledge of all aspects of web design.
Some companies will focus on certain areas, so you'll need to target your search according to what you need the most.
II. Local or Remote Web Design Agency?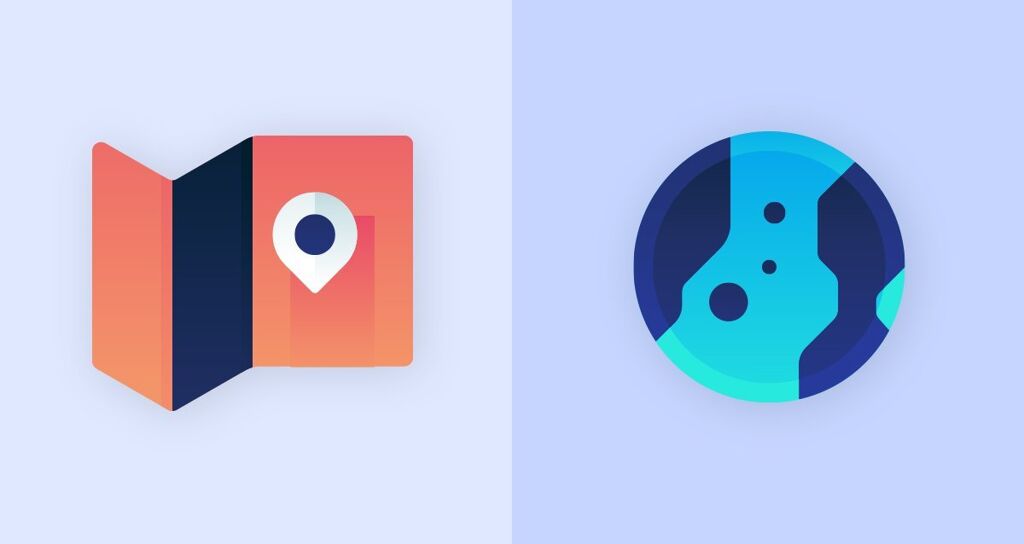 I hear this all the time:
"We love what you do but we would prefer to redesign our website with our local agency".
Even though I understand the preference of doing business with people you already like and trust, but there is actually no need to have a face to face meeting with your web designer anymore.
Especially in times of video conferences, screen sharing, and website feedback tools.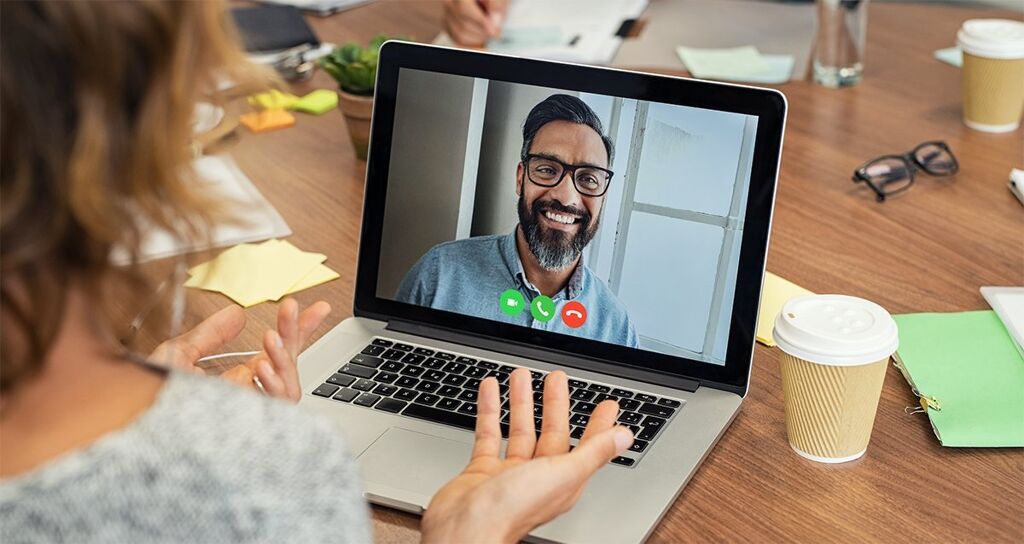 In fact:
55% of hiring managers say remote work is becoming more common than 3 years ago, and it will become even more common in the next 10 years.
Whatever your company's hiring process is, don't move ahead with the first promising candidate you meet, just because they are from your area.
Even if you're in a hurry, it will be worth it in the end if you take the time to consider multiple candidates.
Before you hire, check each candidate's portfolio and check references.
Look at their previous clients' websites and see if their experience is relevant to what you need.
However, keep in mind that the previous projects were tailored to the needs of former clients.
To be sure, you should start with a first design concept before finalizing your decision to work with the vendor.  
III. One-off Project or Monthly Subscription?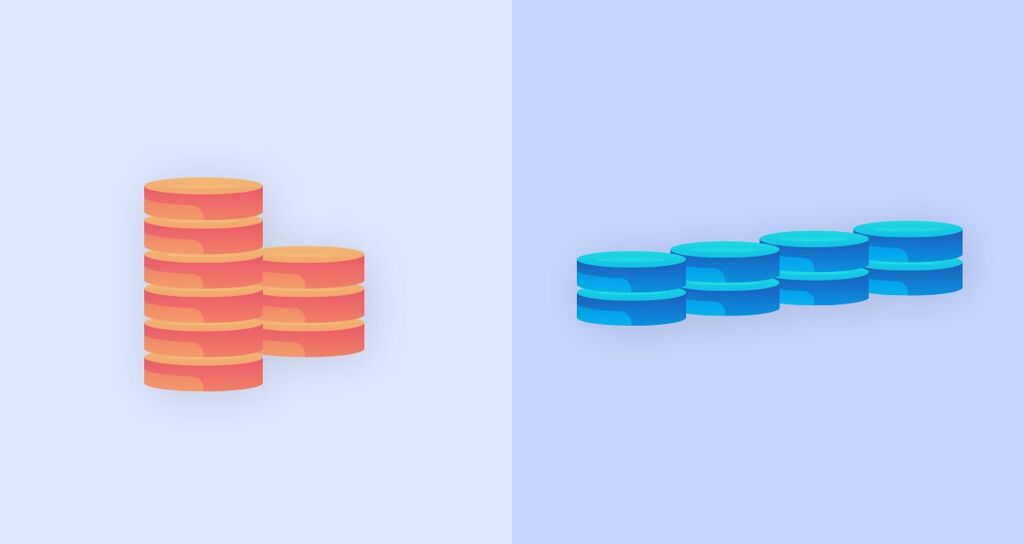 At Growmodo we specialize in monthly web design because we are convinced that the client benefits on multiple sides:
No large upfront investment
Month-over-month improvements
On-demand web design and technical marketing help (without additional costs)
Everyone who works in online marketing realizes one thing very quickly:
However, sometimes there is just no need for ongoing website updates and therefore we always over this option to our clients.
Before you pick an agency to outsource web design, clarify which model is the right for your company.
IV. Project Price vs. Hourly-Rate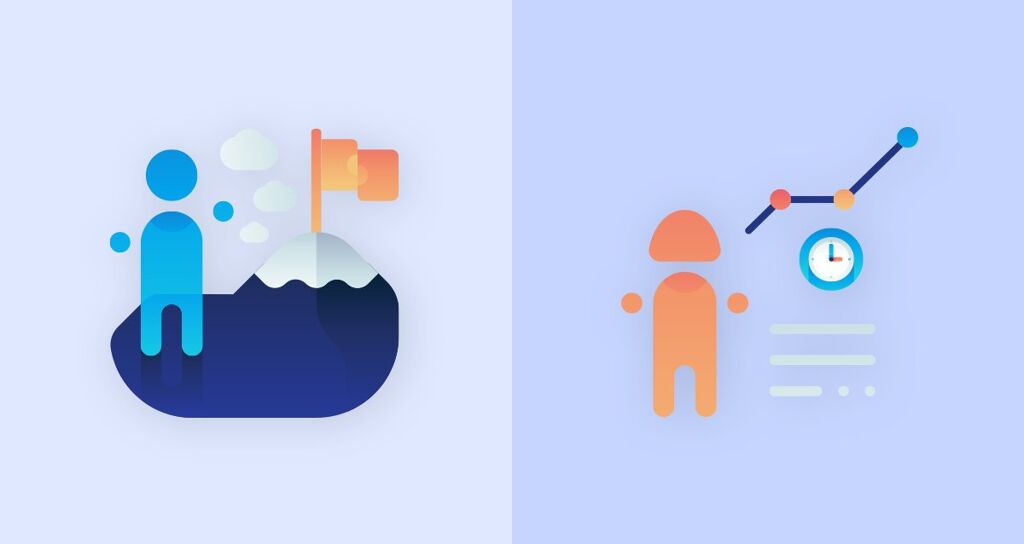 One of the most important project details to decide on are the payment conditions.
You either pay…
a fixed price for the whole project, based on a previously agreed scope or
on an hourly basis and track the time until the project is complete.
There are benefits to both variations. For both, the client and outsourced web designer.
Unfortunately, you never know for sure which option is more cost effective for you.
We would suggest if you have a complete UX design concept that you just need to get built, the hourly rate might be the less expensive solutions.
In case you need someone who develops a custom design concept, helps with the content creation and also develops the site, we would suggest picking a package price.
10 Steps to Avoid Frustration, Anger, and Tears When Outsourcing Your Web Design Project
Outsourcing tasks and projects to specialized professionals can be an amazing way to boost your business productivity.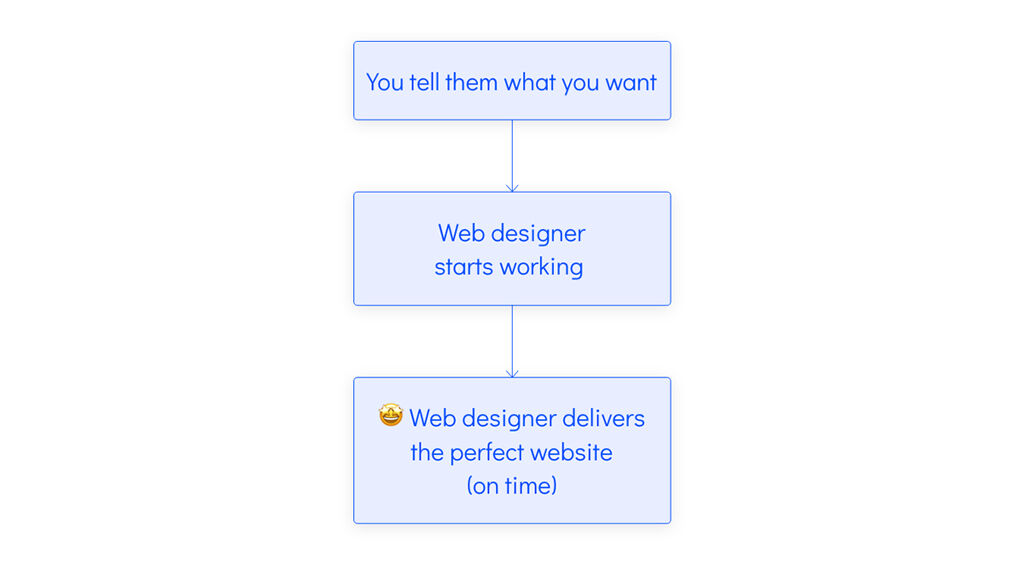 Unfortunately, the truth looks often more like this: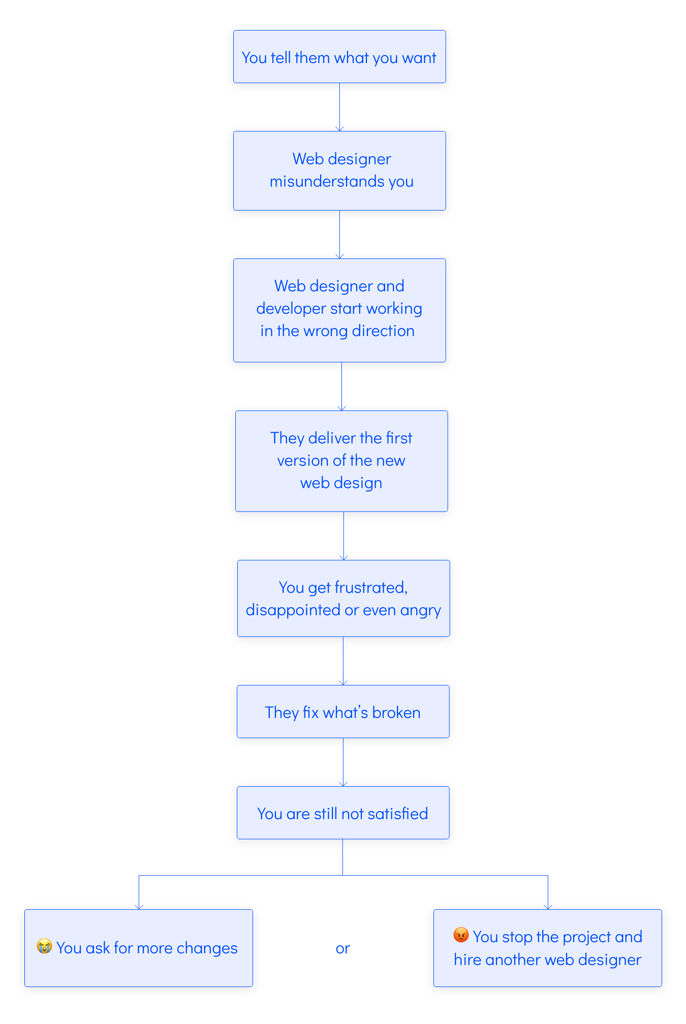 To help you avoid frustrations during the process, here are some tips to follow before the project begins.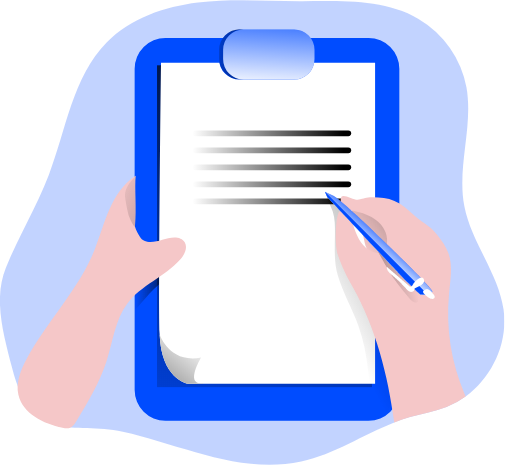 1. Write a Thorough Brief
You should make sure that the brief you provide is clear and thorough.
Sometimes problems can arise because the brief was written poorly and didn't clarify important points.
Please don't expect that someone can read your mind and give as much information as possible to avoid any misunderstandings.
Write out your goals for the website redesign, provide some design examples, and create a customer profile template.
Give your web designer all the information she needs to set up a website that attracts the right audience.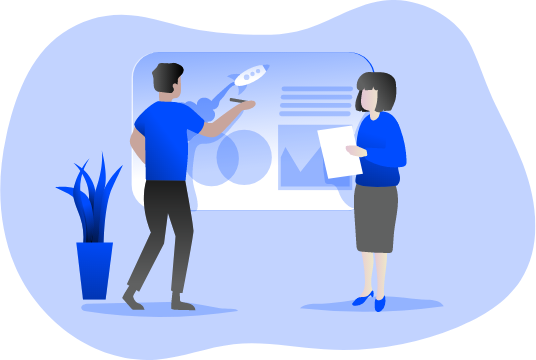 2. Start with a Mini Project
It's better to start small and work your way up.
When outsourcing projects, start with a project that's small in scope and then transition to something bigger.
Some businesses make the mistake of outsourcing a huge project right from the start.
When this happens, they might find out later that the outsourced designer isn't quite up to the task.
To avoid this problem, you should start on a mini project and see how things go.
If you like the results, then you'll feel safer as you move forward towards a bigger assignment.
Growmodo, for examples, creates a first custom design concept up front.
Website Redesign Project Plan Template
Projects can turn into a mess if you don't plan them properly. Web design projects are not an exception. Download our free project plan to stay on track.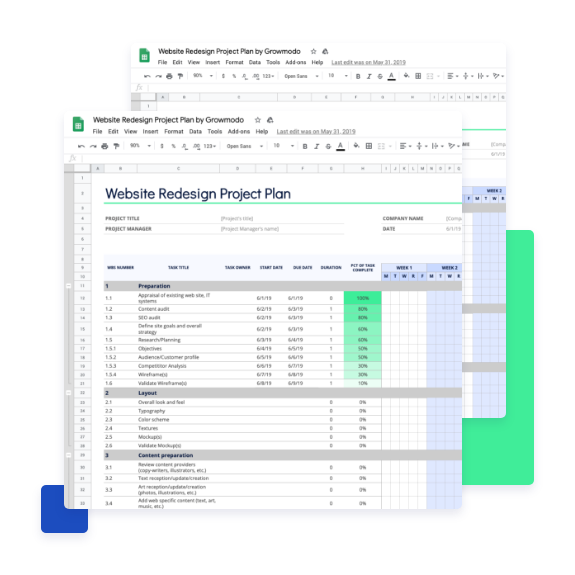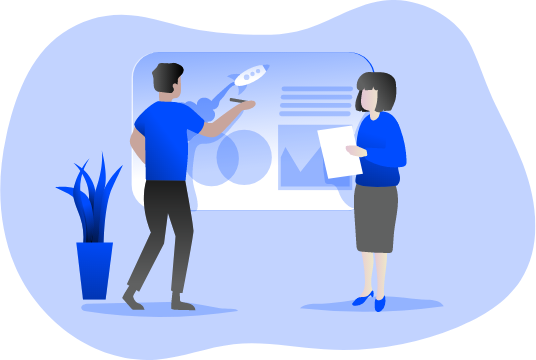 3. Agree on a Communication Channel
Communication is essential to the success of a project.
It's also one of the trickier aspects of outsourcing, so you'll need to put in a lot of effort to stay on top of clear communication.
Before the project begins, establish a channel for communication that's reliable and accessible.
You might be working with a team who's located in a different time zone, so find a method that works for both of you no matter the time.
We invite all our clients to our project management tool and give them transparency what we are currently working on.
This allows us to organize the conversations and everybody know what is approved and what we are still working on.
4. Work on a Monthly Flat-Rate Basis
You might think working on a one-off project basis with a designer is simpler and easier but think again.
Websites always need updates and improvements.
Because of this, it's a good idea to work with your designer on a monthly basis so that your web design is always working smoothly.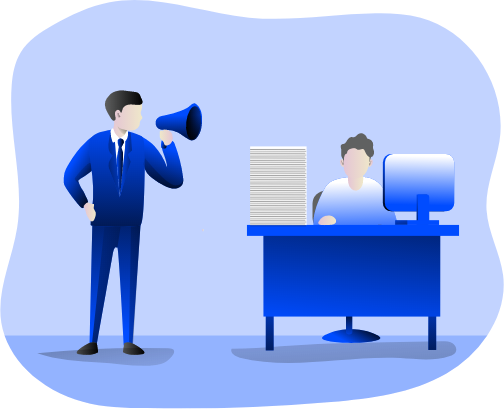 5. Give constructive feedback
For outsourcing companies, any complaints or comments are helpful in achieving a finished product that you love.
But a simple "I don't like it" doesn't help anyone and increases the frustration on both sides.
Try to give feedback that is specific and includes examples of the designs that you prefer.
You can use tools like Skitch or Loom to give your feedback via screenshot or screencast video.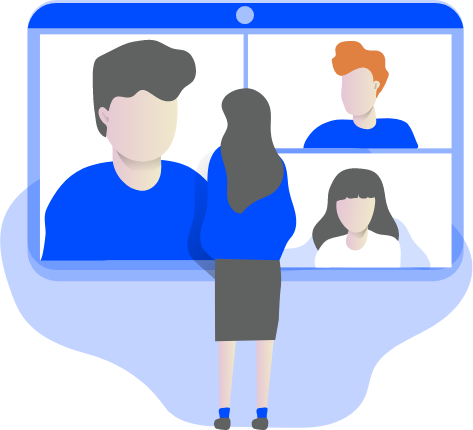 6. Ask Questions (And Answer Questions)
This will help you anticipate any potential problems early on.
You don't want any surprises to arise halfway through the project, so ask plenty of questions and make sure you get clear answers.
On the other hand, you should also be sure to answer any questions coming from your outsourced web designer.
It will ensure that you're both on the same page and know what to expect from the other.
Ideally, you get on a video call with everybody who is involved in the project and make sure that both parties understand the objectives and expectations of the website redesign.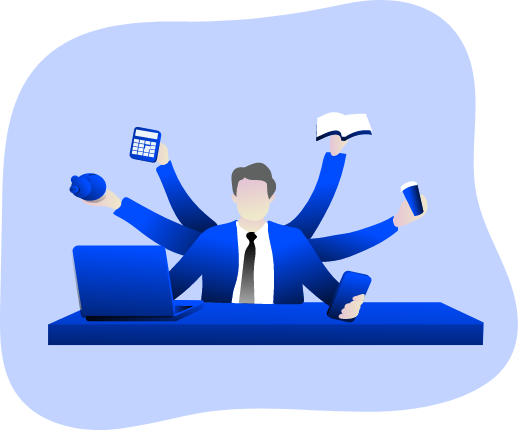 7. Nominate a Project Manager
With communication being such a key factor in the project's success, it's important to have a project manager to monitor everything.
Your project manager will make sure everyone is kept up to date and can resolve any conflicts that arise.
Usually, it is your marketing manager or someone on the marketing team.
Ideally, a person who has experience with website redesigns and keeps the overview of the whole project.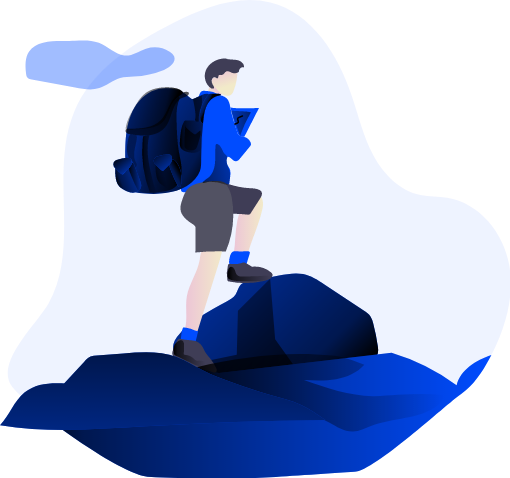 8. Define Project Milestones
With communication being such a key factor in the project's success, it's important to have a project manager to monitor everything.
Your project manager will make sure everyone is kept up to date and can resolve any conflicts that arise.
Usually, it is your marketing manager or someone on the marketing team.
Ideally, a person who has experience with website redesigns and keeps the overview of the whole project.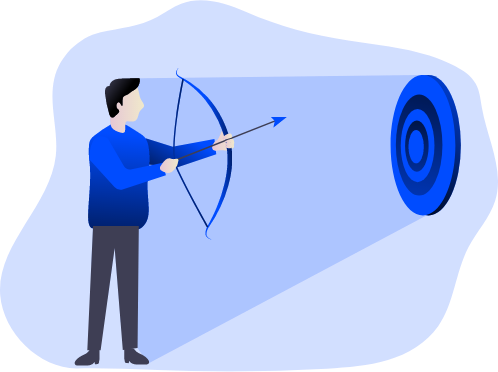 9. Plan the Complete Project in Advanced
The project plan between you and your web design agency is an essential part of the project.
Without a solid agreement of all elements of your new website, potential problems can arise.
Make sure the specifications of the project are clearly explained and that both you and the outsourced designer are on the same page.
However:
It is not uncommon that you come up with ideas while the website is already in the development phase.
For the most part, this is not a big problem for the developer but keep in mind that you will be charged extra for this and that your project deadline might be at risk.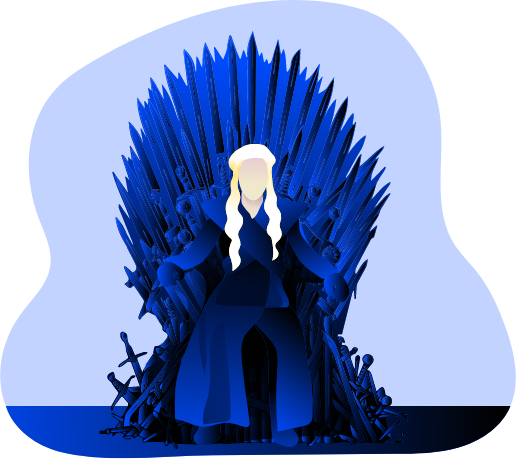 10. Pick a Final Decision Maker
On average, up to 7 team members are involved in a B2B buying decision.
When it comes to a company's website redesign, the same people are also involved in the design process.
Means, everybody will be asked to share their design ideas and give feedback.
Often the feedback is conflicting, and the web designer is in a situation in which she struggles to please everyone.
It's called design-by-committee and usually leads to a mess, as the one person will not be considered:
Your ideal customer!
Read: 8 Steps to Make Your Website Visitors Love You
Instead of trying to create the perfect website from the get-go, start with the first version, launch as quickly as possible and then ask your website visitors for feedback to make data-driven decisions.
But also within your team, you need to select one person who as the last say and stops never-ending discussions loops.
How to Find Your Ideal Web Design Partner
There are many places online where you can find and hire an outsourced web designer.
All of these options have benefits and drawbacks.
Hopefully, by now, you have a better understanding of what you require from your web design agency.
Here are some great resources to start your search:
Companies that offer web design services like Growmodo are perfect for you if you need a partner that can scale with you.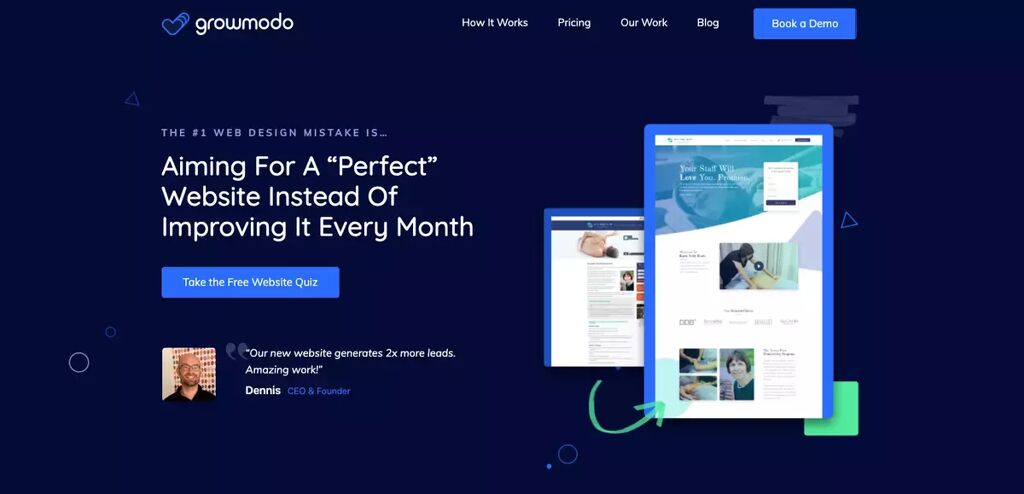 Agencies usually have enough people in their team to be ready to start a new website project straight away and can quickly expand their team when they need it.
As discussed above, you then need to decide if you want to work on a one-off project basis or prefer a monthly retainer model.
2. Freelancer Marketplaces
If you already know what you want or even have a completed UX design concept, You can find someone on freelancer marketplaces like Upwork or Freelancer.com to help you out.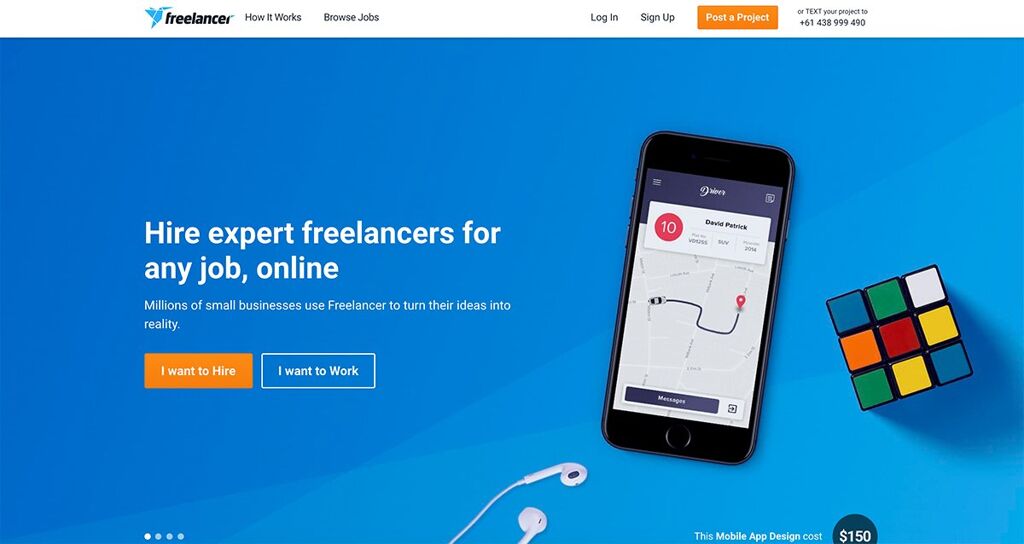 You can choose between different pricing models:
Part-time
Full-time
Hourly rate
Project price
Keep in mind that the freelancers stay in competition with each other and more often than not they will tell you everything that you want to hear to win the deal.
The number of companies who burned their fingers with these outsourcing websites is very high.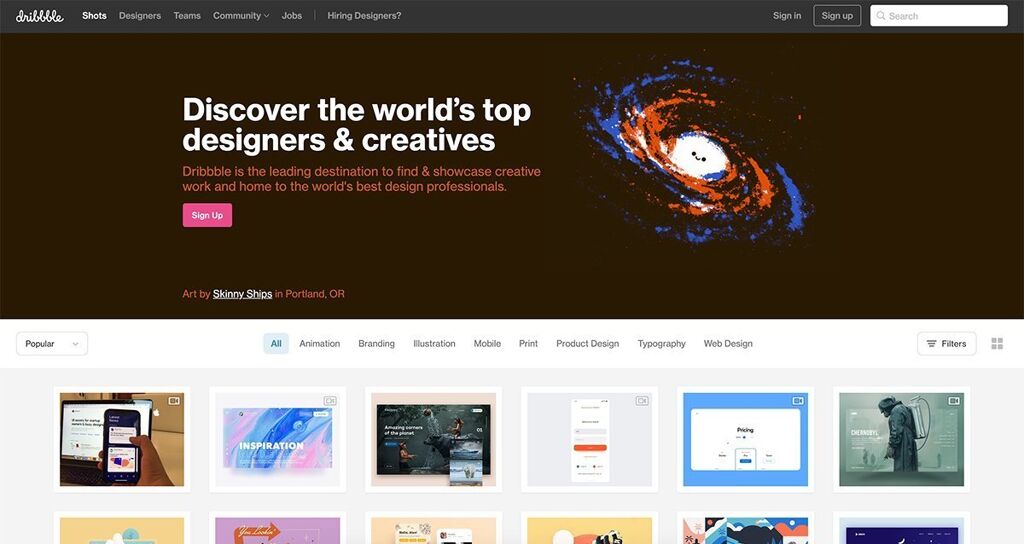 We would suggest using these platforms to find specialized designers once you have a clear concept in mind and need someone to execute your ideas.
Most top designers there are much more expensive than on typical freelancer marketplaces, but if you have a bigger budget it is a great place to outsource web design tasks.
If you don't trust your decision making and pick one vendor for your project, you can start a contest on one of the countless crowdsourcing websites like 99Designs or DesignCrowd.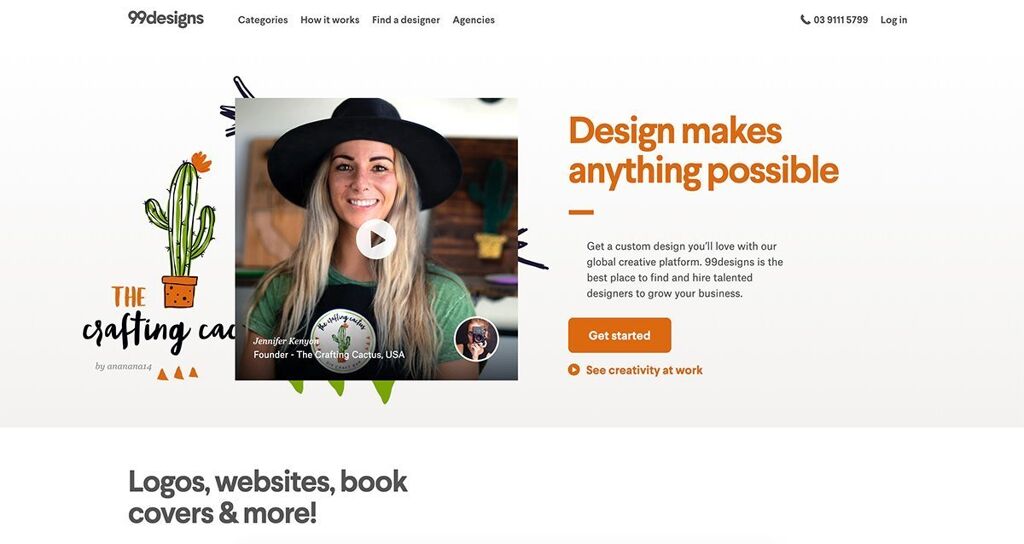 It usually works like this:
You submit your design brief in which you describe what you need and expect.
Get design suggestions from multiple designers
Pick one designer whose design you like the most and collaborate with him through the platform.
The higher your budget, the better the designers that you attract.
Get Started With Web Design Outsourcing
Creating a stunning new website for your company doesn't have to be a painful experience.
If you outsource web design, you'll get access to innovative technology, security knowledge, and the latest design trends.
Remember to have a detailed brief and budget laid out before you begin the project.
Take the time to scope out a high-quality development team that can get you the results you want.
Outsourcing can be a powerful and effective tool to scale businesses and hire professionals without a long-term commitment.
Want more help to maximize your business? Get a free strategy call and learn how to get from start to finish without the headaches. ?
Website Redesign Project Plan Template
Projects can turn into a mess if you don't plan them properly. Web design projects are not an exception. Download our free project plan to stay on track.