Don't like your web design anymore?
Before you hire an agency for a complete website redesign, make sure you do it for the right reasons.
Your website is the face of your business and one of the most important brand touchpoints.
A conversion-optimized website can be a critical or even the most significant driver for lead generation and customer acquisition in your business.
By now you've probably already decided to redesign your website, that's why you're here.
Maybe your website isn't performing at its best or you just don't like the look of it.
However:
Redesigning a website is something many companies do (for both the right and wrong reasons). Read on to learn whether you should redesign your website in 2020.
Why Website Redesigns Are a Priority for B2B Businesses In 2020
According to the 2019 B2B Marketing Mix Report by the Sagefrog Marketing Group, web development is the top area of marketing spend.
It is closely followed by digital marketing.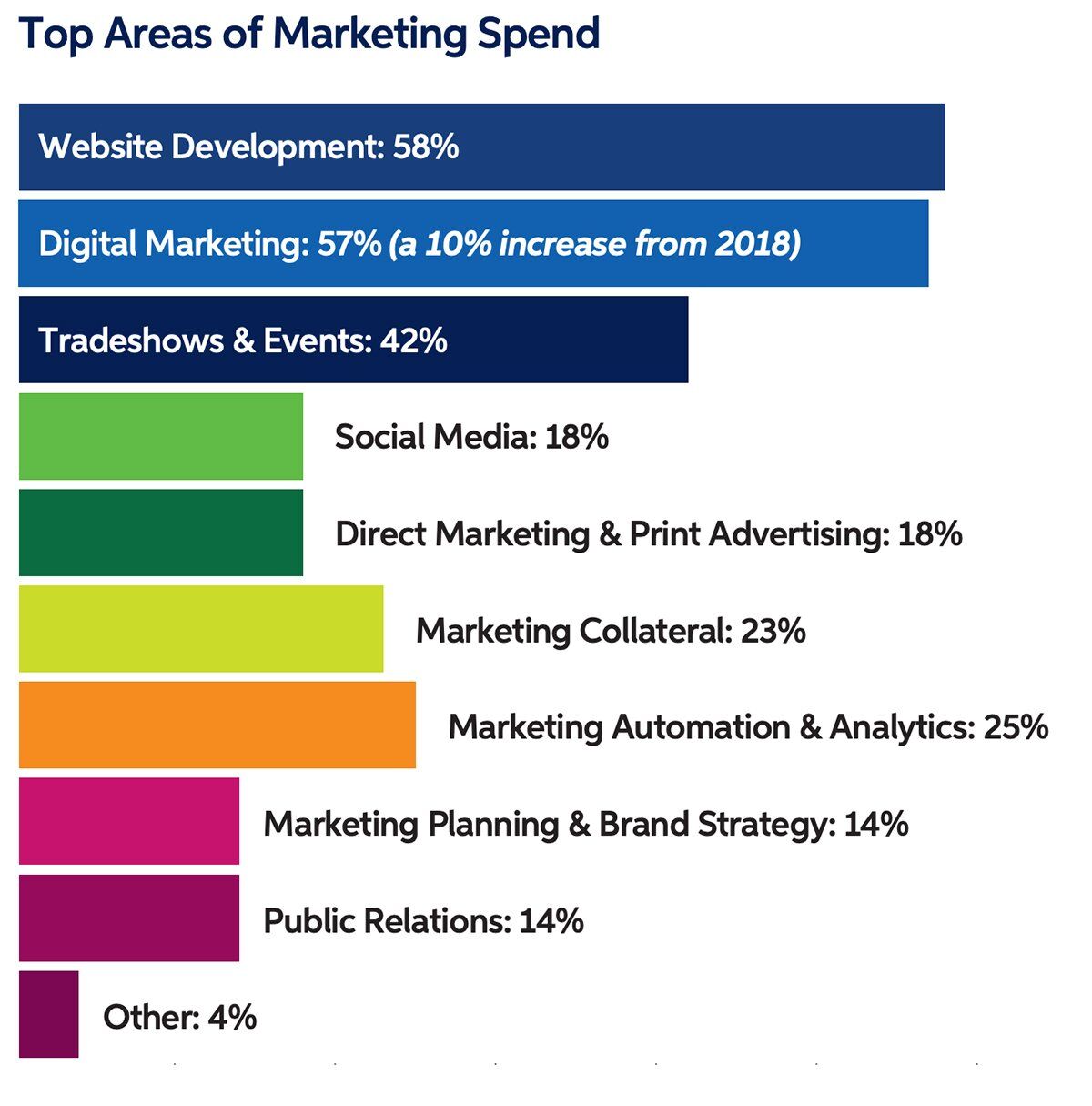 This trend is clearly reflected in the top marketing objectives:
Increasing sales leads
Increasing brand awareness
Converting leads to customers
Increasing website traffic
All of these objectives are directly or indirectly influenced by the company's web design.
Of course, we can assume that the primary priorities will stay consistent over the years.
However, it's interesting to see that brand building becomes more and more important for B2B companies.
Read: 10 Steps to Turn Your Boring B2B Company Into an Exciting Brand
Website Redesign Project Plan Template
Projects can turn into a mess if you don't plan them properly. Web design projects are not an exception. Download our free project plan to stay on track.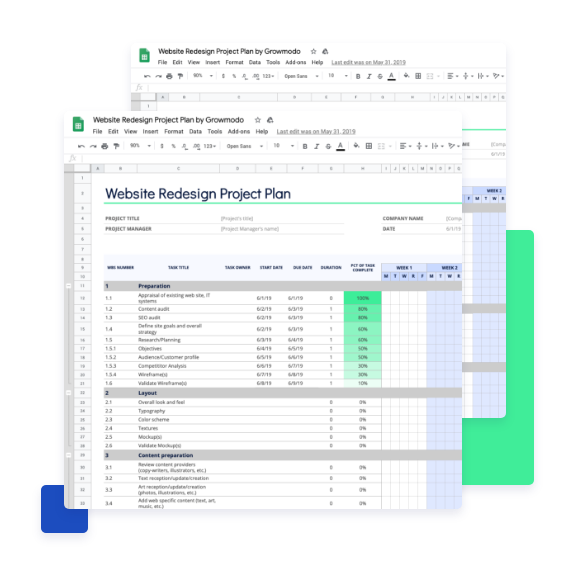 Bad Reasons to Redesign Your Website
There's always cause for website redesign when you analyze your own website.
It's difficult to look at the creation of our own doing and be critical of it from an objective point of view.
Most of the time a company will decide to redesign and restructure their website for the wrong reasons.
1. You Don't Like Your Website Anymore
As business people, we are constantly engaging with brands, new and old.
You might spend a considerable amount of your professional time online and come across sites that seem to look better than yours, flow better than yours or even have features that your site does not.
Depending on how long you've been in business, you may look at your site and feel that after 1-2 years it appears boring.
That might be true.
But just because it appears boring to you, doesn't mean it is that way to a consumer.
The bigger your company, the more you design your website based on your 'design committee'.
Usually, there are multiple people, inside and outside of the marketing team, involved in the design decision process.
Everybody with an opinion and personal taste has a say in the final website design.
The problem is:
Your website is for your customers and not for you.
That's why your customer should be the main person to ask for their design opinion.
2. Your Competitor Has a More Beautiful Website
As in life, a comparison is never a good thing.
Yes, as marketers, we often perform competitor research and do a SWOT analysis to make informed business decisions.
But this is not always the case when it comes to redesigning a business website.
Your website is an extension of your business and always a critical part of your marketing strategy.
What your competitor is trying to achieve is directly linked to how their website looks and feels (most likely); what works for them may not work for your business.
Don't compare your website to another website and think that that is a basis for a website redesign, it isn't.
In fact:
You don't even know if they get great results. So don't assume that they do better because they invested in a fancy new website.
3. Your New Marketing Manager Says So
So, you're the new marketing manager? Or perhaps you've just hired a new marketing manager.
This is not grounds for a website redesign.
Most marketing professionals will come into a new business and want to implement new strategies, new marketing tactics and other activities to either simplify or better the systems that are in place.
At least that's what they think.
Just because the new person says that a website redesign is necessary, doesn't mean that it is.
But:
If you back up your redesign claim with the following good reasons, then you know your business is on the right track.
Do You Know Your Website's Hidden Growth Potential?
Take our conversion-driven web design test and see how much of your website is designed for growth and which parts make people leave your site forever.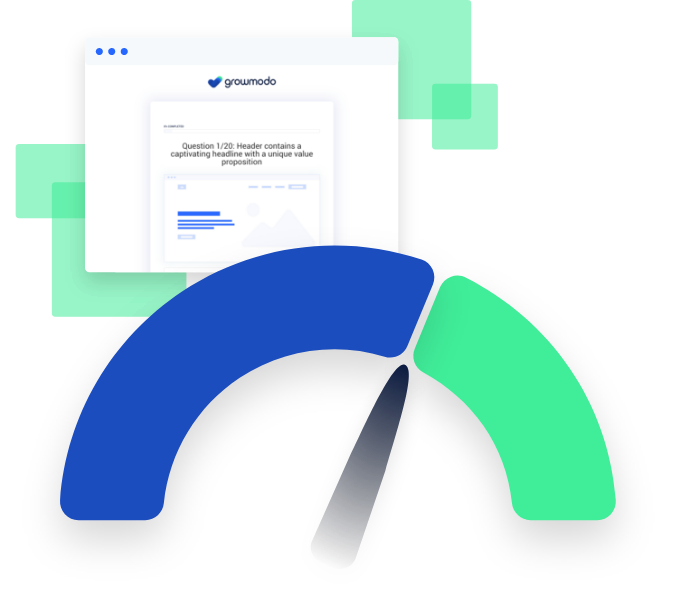 Good Reasons to Redesign Your Website
You probably have multiple reasons why you consider a website redesign and the ones above are acceptable.
However, they shouldn't be your only reasons.
Make sure you back them up with the ones that are truly valid for your company.
Here we go.
4. Your Website Has Old Technology
If your business website is already a couple of years old, it's possible that it was built on the wrong foundation.
It used to be quite common to custom code websites with programming languages that are now outdated.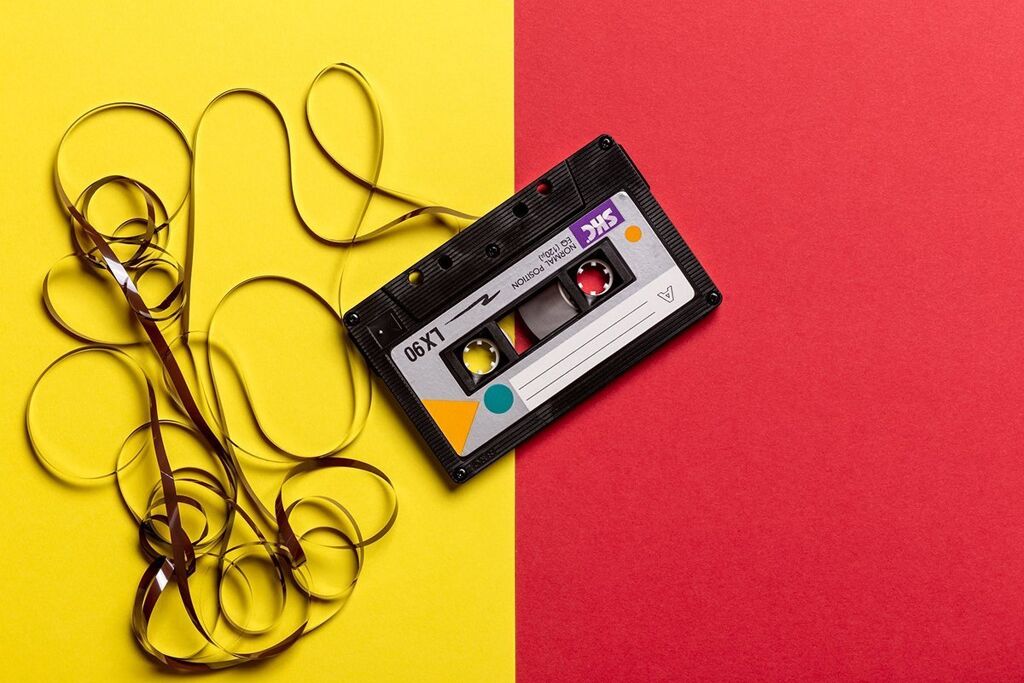 These days, most websites are built on content management systems like WordPress or Shopify.
Those CMS' allows you to update your website content and make minor design changes without hiring a professional web designer.
If not.
Every little website update can be a true hassle, and you require development help for something that could be done in a few minutes on a WordPress site.
Also:
Your website is most likely embedded with third-party tools to assist with improved functionality, for example, shopping cart widgets and other plugins.
If some of your plugins and widgets aren't up to date with modern functionality standards, you need to update them.
This is something you should do regularly!
That's why it's covered in our monthly web design service.
If it's time to remove or even replace some of these third-party tools, think of these:
How are your website's third-party tools working?
Do these tools slow your website speed down?
Are there newer, improved versions of what that tool does that have been released?
Your third-party tools should be modern in both functionality and design, as well as intuitive with the way the user wants to use them.
5. Your Target Audience Has Changed
If your website is a few years old, chances are that the demographics of your ideal customer has changed.
You've more than likely added new products and services that appeal to a different target market or widened your services horizons and you're servicing a larger geographical area than when your website was created.
These are grounds for a justified website redesign.
Every type of user that visits your site has specific needs, you need to make sure that your website redesign aligns with the expectations of your customer.
Read: How to Define Your Ideal Customer Profile and 10x Your Marketing Results [+Template]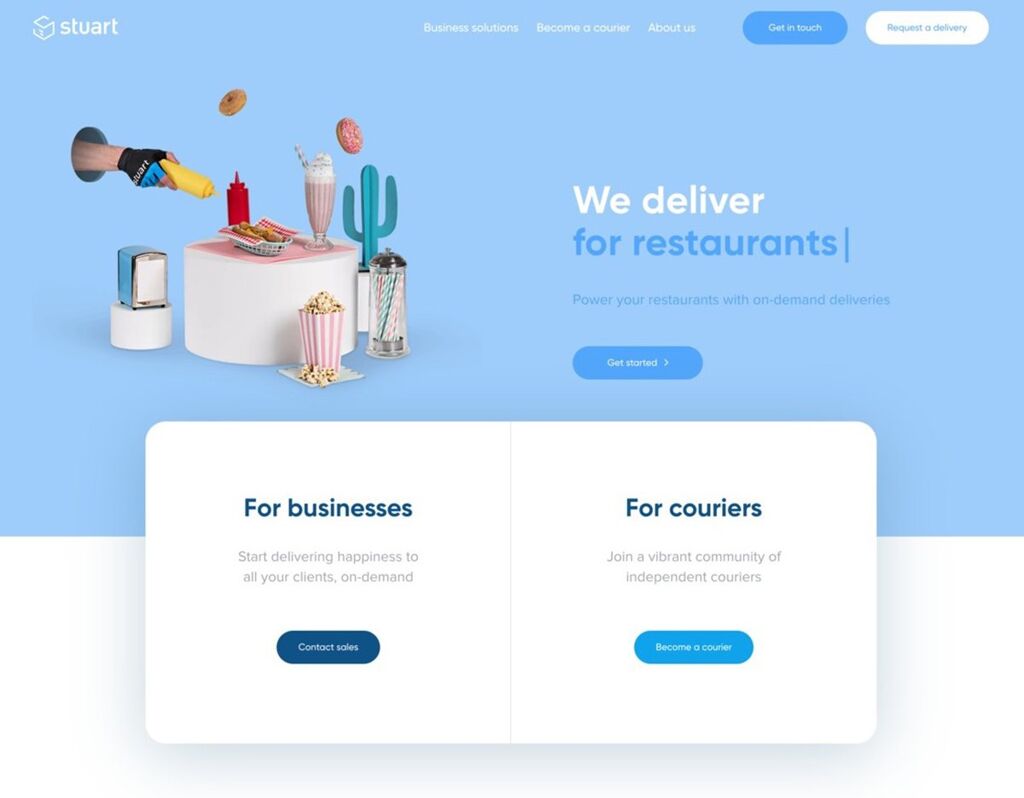 6. Your Branding is Outdated
If your business is past its infant years, you've probably at some point refined your branding.
It may not have been a big rebrand but a tweak here and there should be uniformed across platforms.
If your branding behavior has changed slightly, maybe a tiny change in colors or typefaces, perhaps you have a different font now on your business cards than you did when your website was launched.
Your branding should be the same across all your touchpoints, if the branding on your website is out of date, then it's time for a redesign.
The recent Mailchimp rebranding and website redesign is a good example. 
This is what it looked like before: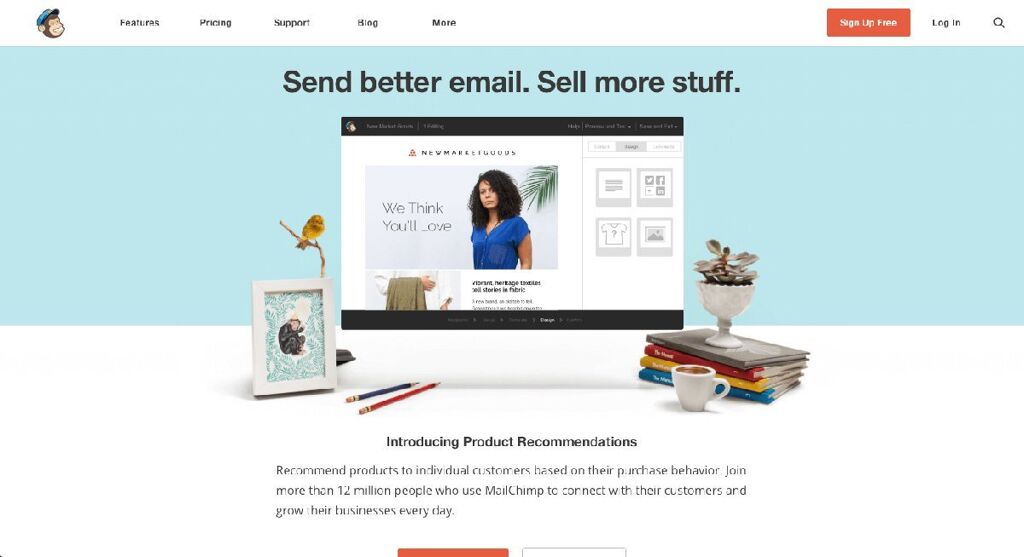 And this is the new page: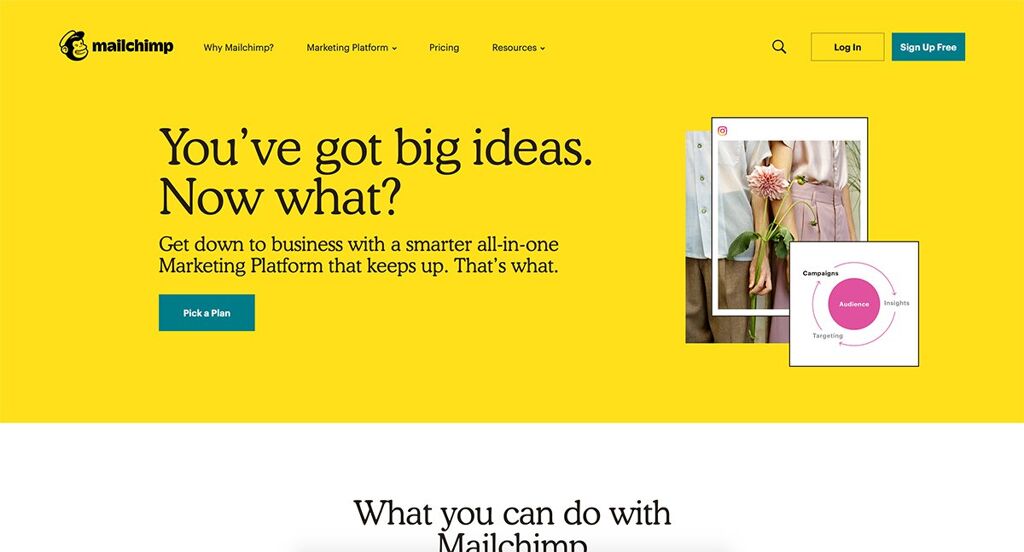 7. Your Website is Not Mobile Responsive
In 2019, there are around 2.5 billion smartphone users in the world, and the number is growing every year.
Yes, we know that pretty much everybody in the western world walks around with a smartphone in their hand, but there is still room for growth in the developing countries.
The point is:
With this amount of mobile devices, your business cannot survive with a website that is not responsive.
You should update your website with a responsive design that is compatible with most mobile devices, think tablets, iPads, and smartphones.
A responsive design will use proportional measurements, instead of fixed, so that your website will automatically adapt to the device that it is being viewed on.
If you want to rank high in Google, this is not even an option anymore. You have to have a responsive web design!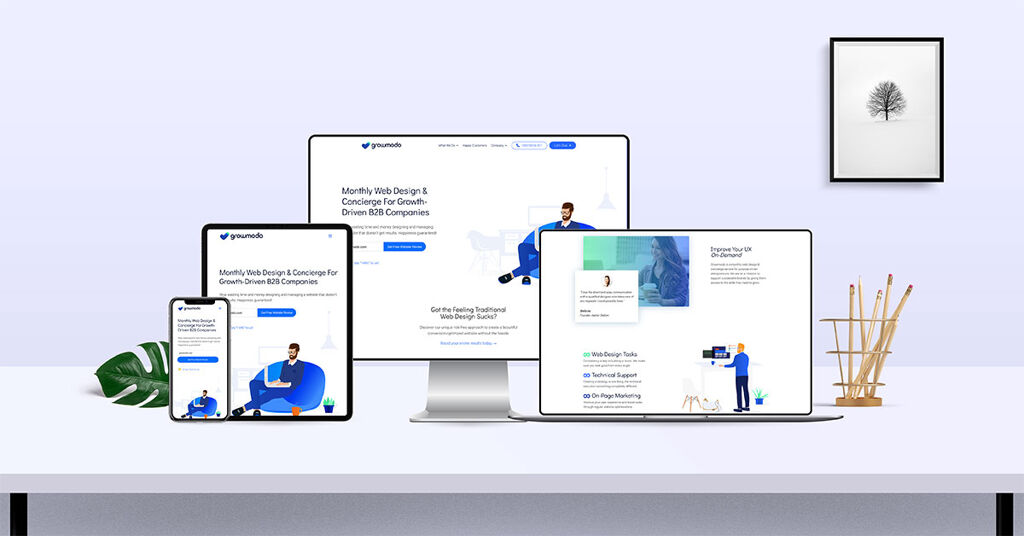 8. You Have a New Content Strategy
Okay, you might not have a totally new content strategy, but it may have adapted or has new elements.
These need to be implemented onto your site.
Maybe you recently started to create more videos and strive to be a content hub for your industry.
You can't have marketing collateral and social media channels that send one type of message, and your website isn't saying the same thing.
Having amazing content on your site can improve most of your website statistics starting with your SEO and your overall brand awareness.
A great example is AJ&Smart – a digital product design studio from Berlin which showcases their social media content on their homepage: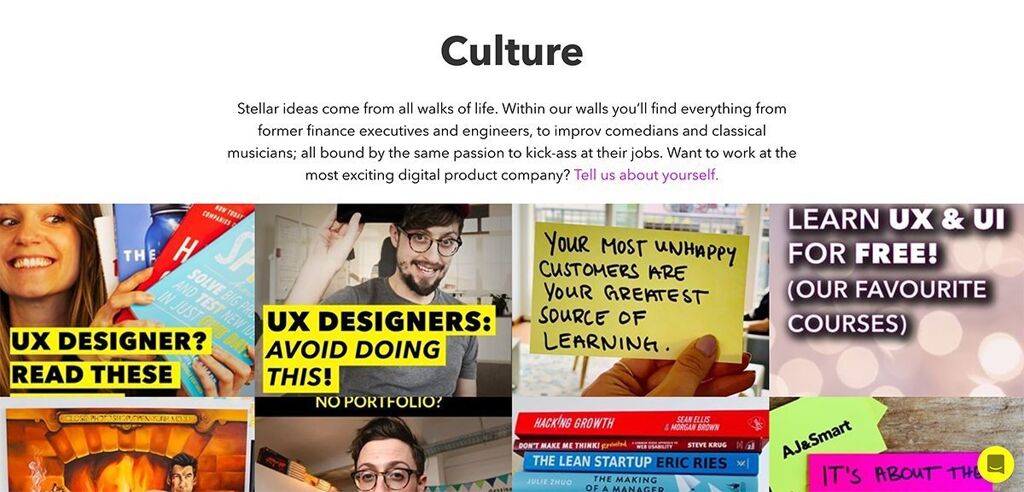 Ok, maybe you are not big on social media, but you're considering implementing a new blog to produce more content. This is the perfect reason for a website redesign. Make sure that your content will be easy to find though, and that it incorporates clear CTAs (Call To Actions) so that monitoring your leads is not fruitless. You can also have social media plugins on your website, that will allow the user a seamless transition from your website to your social channels and back again. Remember: We're after making useful content available to your ideal customer without the hassle of tricky navigation; you want them to be able to find your content easily.
9. Your Website Gives the User a Bad Experience
The navigation of your website is directly parallel to the amount of time a user will spend there.
The user experience (UX) will also influence your search rankings, bounce rate, site conversions and ultimately, user satisfaction.
UX talks directly to the experience that a user has emotionally with your website and how it aligns with their intentions.
Your website visitors need to find the information they're looking for quickly, the site should be laid out in such a way that menus are readable, functional and easy to go back and forth.
If you consider yourself a customer-centric company, 'improving the user experience of your website' should be the #1 reason to redesign your website.
For the most part, it is the only thing that your customers care about!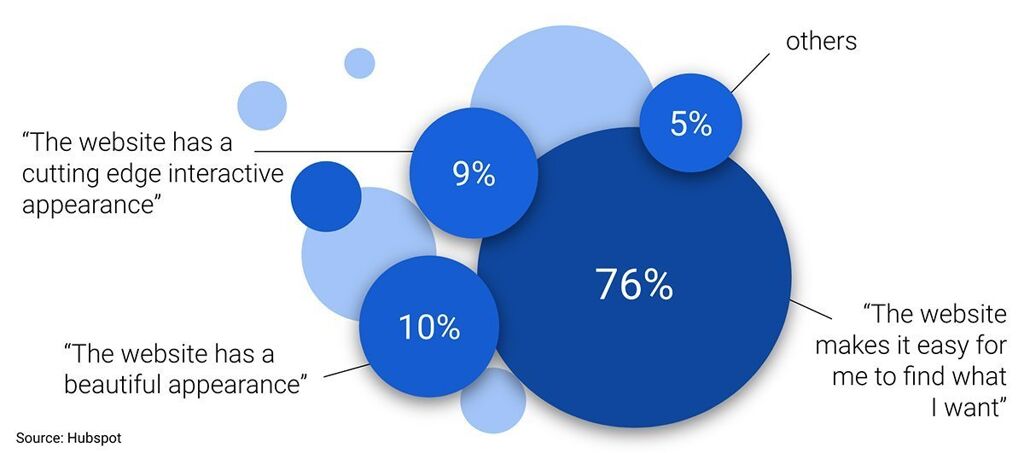 10. You Have a High Bounce Rate
Your bounce rate is the percentage of single-page visits to your websites. Meaning if a user lands on your website, views only one page and then exits, it counts as a bounce.
Don't know how high your bounce rate is?
You can easily check it when you set up your Google Analytics account and find the column called 'Bounce Rate'.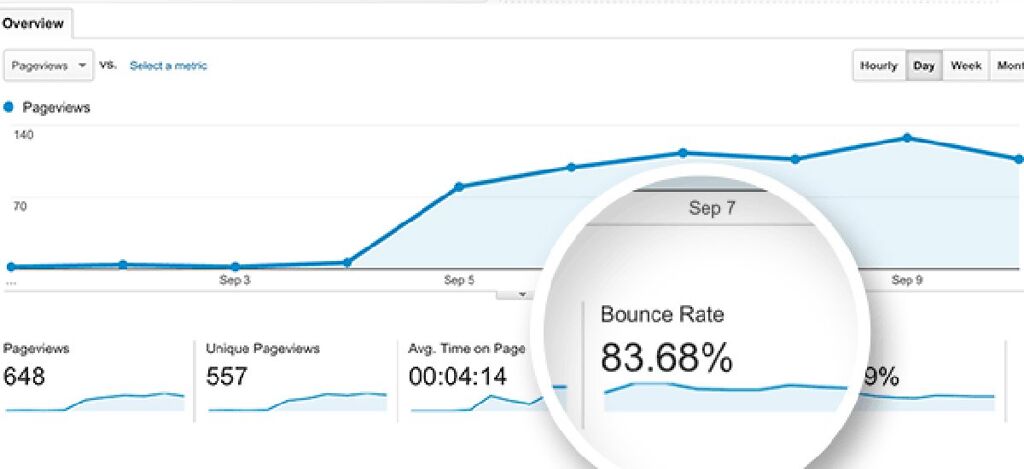 Don't feel bad when you see that it's higher than you think.
You always need to see it in the context of the website type.
Different pages on your website, have different bounce rates.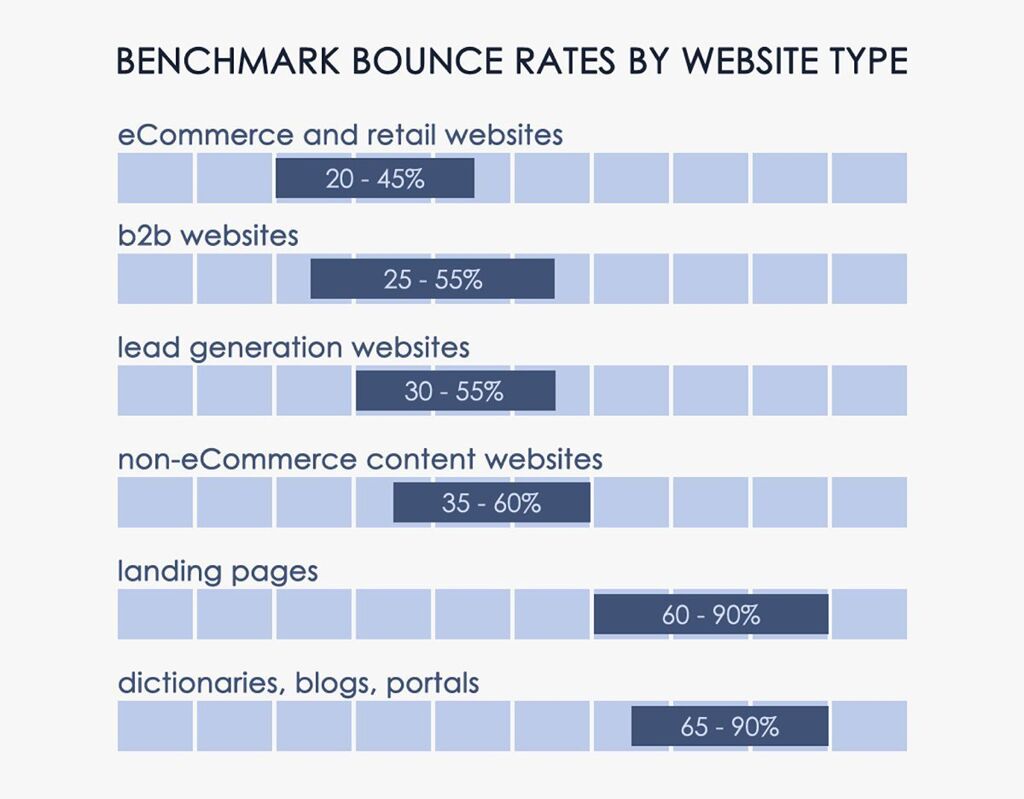 If your website has a high bounce rate, then you have two choices:
Optimizing and a/b testing every site elements one by one.
Redesign your whole website with the guidance of someone who knows something about conversion-optimized web design.
Either way, there is definitely a need to act. Why?
Your website content is not relevant for the users who are finding your page.
A high bounce rate will negatively reflect your search rankings.
You are wasting money by sending users to your pages without getting results.
Website Redesign Project Plan Template
Projects can turn into a mess if you don't plan them properly. Web design projects are not an exception. Download our free project plan to stay on track.